Delta.Exchange – Cryptocurrency Derivatives Trading
Delta.Exchange started over one year ago and grow well since then. While they started with BTC-USD future contracts only they are now offering plenty more pairs, including ETH, XLM, XRP , BNB and LEO contracts. There are several altcoin contracts which are exclusively listed on Delta such as ATOM, XTZ and RAV. Overall there are 15 different coins you can trade on Delta. That is more than any other cryptocurrency exchange offers. All those contracts on the crypto derivatives exchange can be traded on margin/with leverage and are settled in cryptocurrencies or USDC; no fiat.
Trading, Deposit and Withdrawal Fees
One special deal Delta offers is the fee-pay-back mechanism. Actually loyal traders get back 50% of their paid fees in credits which they can use to pay the fees on following trades. The fees are as following:
For deposits on Delta there are no fees charged. Only deposit method currently is Bitcoin. For a (min) withdrawal of 0.001 BTC there no fees charged as well. Max withdrawl is 2 BTC/day, bigger ones could need a KYC check.
Trading Interface
Delta offers an easy to use trading interface which is not hard to understand, even for beginners in the field of altcoin margin trading:
Team
The team contains professionals from different fields such as derivatives trading, investment research & the technology sector. The CEO Pankaj was part of the UBS Asia derivatives trading desk and spent six years in this space. The Co-Founders Jitender and Saurabh are very experienced too. Jitender has a strong investment research background and was working vor Citi. Saurabh has a strong tech-background and was cofounding housing.com and TinyOwl in his past.
Ready to Trade?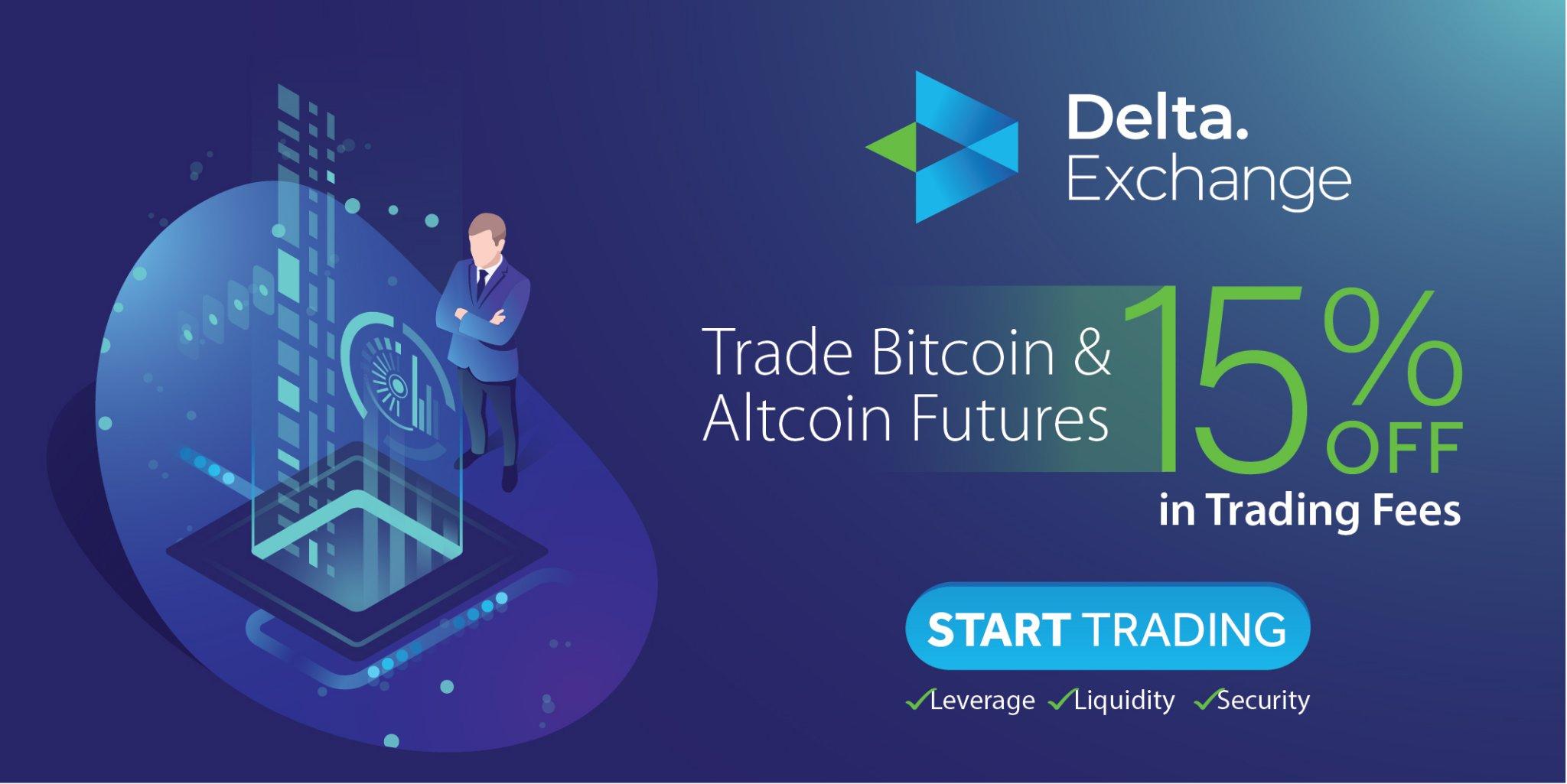 If you are interested in trading altcoins on Delta.Exchange feel free to sign up and get started with 15% off in trading fees!